San Antonio Party Characters
Not Taking Calls – You Must Fill Out Inquiry Form
Check out the San Antonio party characters here below. Serving all the local area, the amazing entertainers will bring life to your kids birthday party. Rent characters for your kids birthday party today. Looking for Spider man, Elmo, Mickey Mouse, PJ Mask, Batman, Hulk as well as princesses and other superheroes, call us today and schedule entertainment.
Rent Characters in San Antonio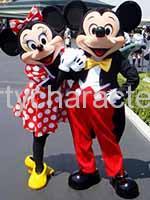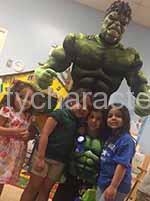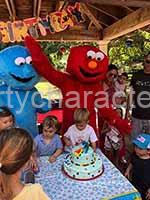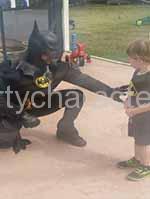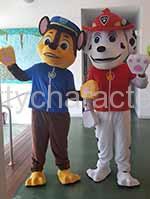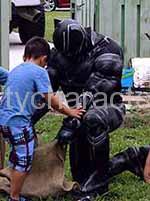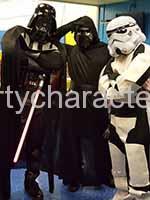 Darth Vader/Storm Trooper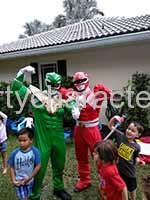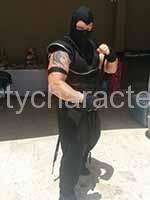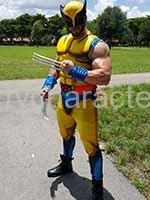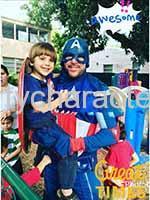 Birthday Characters
Best Places to Celebrate A Kids Birthday Party in San Antonio Texas
Birthdays are very special to the children as well as their parents. For the children the age between 1 to 7, parents celebrate their birth curiously. They want to make the day special and memorable. Some celebrate this day at home and some outside. However, we always suggest you celebrate this precious day in the unique manner of what is best for your child. Calling of Kid's friends at the home party may be hectic to you as children are always naughty. Also, celebrate a birthday according to the kid's wishes. They always like to enjoy games, enjoy party characters in San Antonio as well as enjoying their favorite costume character in the party. Boys and girls always have different choices to make your birthday special. Both girls and boys love party characters and as well as SuperHero parties.
If you are finding the best place to celebrate the birthday of your kid specially in San Antonio Texas than we can help you in searching the best and suitable venue as well as we can also suggest to you how to make the day special with various unique things to do in the parties. With the cake cutting and dancing, you can add special characters to your party like Mickey Mouse, Paw Patrol characters, Elmo, Mickey Mouse, PJ Mask Cat Boy or Gekko, Spiderman, Batman, Hulk, Fortnite, Black Panther, Darth Vader, Storm Trooper, Jedi, Kyloren, Rey, Chewbacca, Troll characters Poppy and Branch and Pokemon. It will give more fun to your kids.
There are many parks, museums, birthday halls, and playgrounds where you can go with their children to celebrate the precious day. Here we will suggest you to important and popular places in the San Antonio Texas to celebrate your Kid's day:
1. Powerhouse TNT Gymnastics- It is an art gym and they offer Tumbling and Trampoline, girls and boy's competitive teams and extensive classes. Also, they offer the place for the birthday parties. They have onsite store to purchase birthday gifts, cakes, and other things. Celebrate your birthday here because this place is super clean with spacious area. You will find a lot of fun here.
2. Flip'z Trampoline Park- It is good place to make your birthday special. The most important thing with this place is the prices are affordable for most. Inside the park, there are various game to enjoy for the children. Shopping stores are there. food court, private area for children and fun parks are there to enjoy children.
3. Wacky Kidz- It is also the best indoor party place where you and your children can enjoy. You have to pay one time and you can enjoy and eat inside for free. Over all worth the money.
4. The DoSeum The Jumpy Place- It is a sensory place for the kids to enjoy. Good idea to celebrate your kid's birthday. If you are planning to make the birthday for your kid than you can contact the Doseum. They have lots of games and things to enjoy.
5. Imaginex Brickworks- This is also a best and awesome place. Surely, your kids will like it the most. If you are looking a budget place to provide the best educational and entertaining activities, then this place is for you.
6. Just Add Children- Here children feel's awesome to enjoy. There is a big private area for them, great kitchen area, pirate ship with steps and a slide and big foam pieces for climbing. Playing games such as air hockey and basketball will add more enjoy to the special day of the kids.
7. Inflatable Wonderland – It is a unique idea to enjoy day with special inflatables. Inflatable Wonderland provides you all fun with huge inflatables with various themes. there are also small inflatables for small kids. Fees is $9 for each kid. Snack center is also there for refreshment.
8. Hang Indoor Playground – Over concept is great for the Birthday party of the kids. Fun activities such as American ninja warrior and a rock wall are the specialty of this place. Naughty children will kike this place for indoor games very well.
9. Kids- This is an amazing place for kid's but it is small. In this small place, all the important activities are present for the children. Just in $5 for each child, your kid can enjoy all fun all over the day.
10. Monster Mini Golf – This place is special for its lights and streets. You can have your kid's birthday special while enjoying this place. Enjoy at least one birthday for your kid here.
Apart From all above places, there are many other places and parks to celebrate the birthday parties in San Antonio Texas like Dino Discovery show, Mad Science, Science Mill and San Antonio Aquarium.
Today, adding Party characters in the Birthday Parties are in Trend. Kids like to add them to enjoy singing, dancing, photo selfies, face painting as well as in cake cutting. Daughters of the parent like Princess Characters to add and Boys like Superheros Characters to add. Princess and Super Hero parties in San Antonio are common for kids ranging from 1 to 8 years of age. Fun performers are ultimately to the tool to make the birthday memorable with your children's special day. Now, look at some San Antonio party characters.
Super Heroes and Characters: SuperHero party in San Antonio
Spider man
Batman and Robin
Hulk
Guys Night Out
Joker
Flash
Fortnite
Mickey and Minnie Mouse
Elmo
PJ Mask
Paw Patrol
Black Panther
Princess Characters: Princess party in San Antonio
Ariel the Mermaid
Cinderella
Elsa and Anna
Sleeping Beauty
Rapunzel
Moana and Maui
Jasmine
Snow White
Belle
Alice in Wonderland and Mad Hatter
Tinder Bell
Pirate Girl
It is your choice which character you want to hire. Hiring rates and fees are different for every character. Choose the Princess as well as superhero for your kid and then book the character. For more Guidance, every child has its own choice of characters. So, hire a character according to their choice. Give a feel of wow to the face of your child.
Champions Ridge
Dominion
Waterford Heights
Bentley Manor
Anaqua Springs Ranch
Alamo Heights
Terrell Hills
Olmos Park
Cordillera Ranch
Inwood
Scenic Oak
New braunfels
Castle Hills
Leon Valley
Converse
Universal City
Live Oak
Selma
Hollywood Park
Timberwood Park
Helotes
Macdona
Von Ormy
Harlendale
South San Antonio
Pearsall Park
Woodlawn Lake Park
Balcones Heights
Leon Valley
Kirby
Windcrest
Shavano Park
Lakeland AFB
Brooks City Base
Uptown
Longhorn