Hire Santa Claus
Get ready to unwrap the ultimate gift of holiday joy! Miami, Fort Lauderdale, and Houston, Texas, are about to light up with festive cheer. So, hire a Santa Claus for your holiday party. Bring the North Pole magic to your event and let Santa spread laughter and warmth this season. Call us now to find a professional Santa to hire.
Call Us Now! (800) 297-0414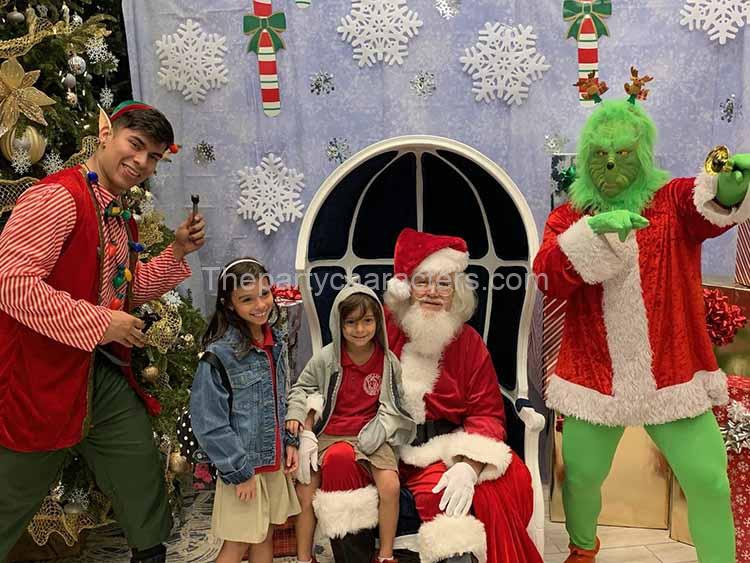 Philadelphia Pennsylvania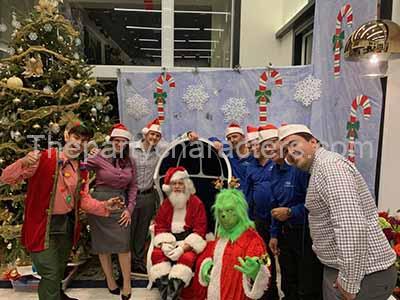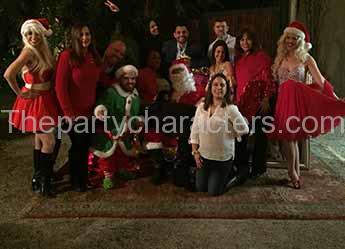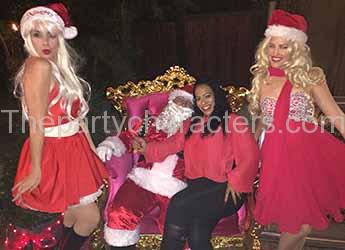 Rent a Santa Claus
Celebrate A Christmas Party In The Office
The Christmas season is a thrilling time filled with joy and goodwill. Happy strangers, loved ones, and friends come together to celebrate with festivity and fun. It's the perfect backdrop for an unforgettable annual Christmas party.
Doral City Place is an amazing place to celebrate with Santa Claus for Christmas party events. This place is really nice for South Florida.
The Manhattan Mall is a great location in NYC to host a Christmas party event.
Another place like the Shops at La Cantera is a very nice scene that we are used to celebrating with Santa Claus taking pictures with all the children.
Enjoy Christmas at CityCentre un Houston Texas in choosing to take your kids to see Santa Claus. This is at 800 Town and Country Blvd, Houston TX 77024. This is on November, 25th, 2023.
Shops at Rivercenter is a place that typically has our Santa Claus and Grinch come out each year on select days so keep that in mind when checking into Christmas celebrations.
Kingwood TX on December 2, 2023. 8 North Main St, Kingwood, TX 77339. We will be here for the general public.
Pembroke Gardens Mall in Pembroke Pines Florida is a place we are at every year as well and a great place to take the kids.
We are ready in Las Vegas with our team of performers as well. We just did an event for the Big Brothers TV show cast last night. We are reliable and always ready to entertain.
So on December 16, 2023, we were selected for our Santa Claus. Will be at 1000 Bagby St, Houston, TX 77002.
Join us at Brooklyn Burger as we are here every year or you can rent out party rooms with this fun place to celebrate an office party.
In Katy, TX we are doing a Xmas gathering with our Mr. Claus.
Last year a good place we held a few Christmas parties was at the Ice Skating ring in the Cosmopolitan on the fourth floor basically turning the pool into an ice skating rink, where we had the option to rent a Santa Claus for all hotel guests and options for people outside the hotel that could bring their family here or event their office party.
Little Italy in NY is a place we frequently do holiday shows with festivities like Columbus Day. For years in a row we have been at to Christmas parties with Santa Claus, the Grinch, midget helper elves, and even Nutcrackers as we all know New York is big on Christmas spirit.
Christmas parties in Austin Texas starting in mid-December is the annual Christmas Bazaar event centering on a golf course where many office parties bring family and friends too.
So, in League City, TX we will be here. Always ready to come out to be part of something important.
The Metropolis Riverwalk Boat parade with lights in Tampa Florida is a place many come out to enjoy festivities and pictures with our Santa Claus for hire.
'Tis the season for Christmas parties! Whether you love traditional office bashes or early celebrations, we've got you covered with a variety of party ideas. From family gatherings to corporate functions, these social happenings are spread throughout the month. Some companies even opt for post-New Year's parties to avoid the holiday rush.
Planning a festive gathering? Here's a pro tip: people get crazy busy during this time of year! To ensure maximum attendance, schedule your event well in advance so guests can mark their calendars accordingly. Consider selecting an ideal date and creating an exclusive guest list. Don't forget stylish invitations and a mouthwatering menu that will leave everyone drooling. Coordinate some potluck contributions too if you're up for it! Deck out your space in Yuletide glory – make it Instagram-worthy! Last (but definitely not least), ensure ample seating is available so everyone can cozy up comfortably. When executed with precision and flair, proper party planning is like magic – it reduces hosting stress and creates an unforgettable experience that will leave every guest jolly as Santa himself!
Probably one of the largest aspects of planning such a party is creating menu. There are so many superb foods that are part of the traditional feast.